Por Fernanda Morales
Segundo especulações, o Facebook estaria prestes a lançar seu serviço de música ainda em setembro durante sua conferência de desenvolvedores, a F8.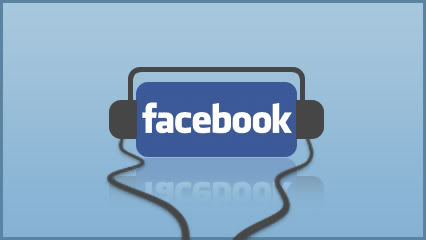 De acordo com o Mashable, a conferência que ocorre no dia 22 de setembro será palco para o anúncio do novo serviço que deverá contar com parceiros como Spotify, MOG e Rdio. O serviço permitirá que os usuários escutem música pela página principal do Facebook enquanto desenvolvem outras funções na rede.
Pessoas próximas à empresa afirmaram que o Facebook não planeja hospedar e oferecer música ou qualquer mídia diretamente, os parceiros é que serão responsáveis por disponibilizar o conteúdo. Assim como a empresa já faz com os jogos e aplicativos, ela quer ser apenas uma plataforma para o conteúdo musical.
Segundo o PCMag, o Spotify, o MOG e o Rdio já permitem que seus usuários compartilhem músicas com seus amigos através do Facebook, assim como playlists.
Um porta-voz do Facebook afirmou ao Mashable, que não há nada novo para ser anunciado. E ressaltou que os mais populares serviços de música do mundo estão integrados ao Facebook e que a empresa sempre está em contato com os parceiros buscando novas possibilidades para melhorar o serviço.
Por etechno.com
Well it looks like that Facebook is going to rival iTunes with music service, and Facebook didn't stop by Project Spartan apps only but also looking to play with Apple.
For the past few months, I have been hearing about Facebook and Spotify getting a lot closer as companies, with a much tighter integration between the two services. However, Facebook's musical ambitions go beyond Spotify and include other music services and applications. The company is currently working on lining up more partners for the 2011 edition of f8, its annual developer conference, which is most likely to be held in August 2011.
According to the site, Facebook will add a new tab in the left hand column called 'Music'. This tab will open up your Music Dashboard. On this page you'll be able to play/pause your music and view whats playing on whatever music service you've logged in to with Facebook Connect. You'll also see a snapshot of all the songs you've listened to, along with their ranking and play count, on each specific music service.