Cara de pau!!!
Um cliente meu sofreu um ataque hacker na passada sexta feira. Os cara de pau colocaram um software de bloqueio e estão pedindo 5000 USD para liberar o server.
          "Hello!
Have you already see that your files are encrypted and desktop locked?
Please don't panic and send us angry emails or scare us to send claims in police, fbi or others – this is useless.
Please read this instruction carefully, then you will get answers to most of your questions (You will read in this instructions about PAYMENT, OUR GUARANTEES, AND INFO HOWTO GET YOUR FILES BACK).
You need to buy Liberty Reserve. 5000 Liberty Reserve USD ( this means 5000 US Dollars ) is a minimal price and cannot be less, no any discounts even if you need only 1 file. When we get payment we will send you passwords and decryption tool to unlock all your files.
You can send files or your computer to any experts or antivirus companies, recovery companies but you just lose your time, money and nerves (You can read on forums from what time experts try to decrypt files crypted by our software or try to catch password – and all attempts are not successful – this is about 12 month and no results).
If you don't believe me look at this posts:
(não vou colocar os links)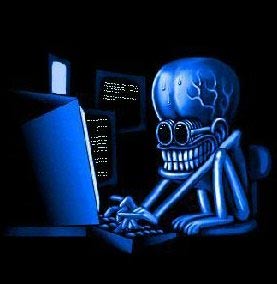 You can go to the police or fbi or other departments – but this is will not help you, we are working about 12 month and noone can trace us, because we are working using chain of servers in different countries and using only Liberty Reserve as payment method (this is offshore payment system ) and withdrawal money using anonymous offshore bank accounts and ATM cards belong to other people."
Ou você paga ou tem que restaurar um backup. K d a puliça!!!!